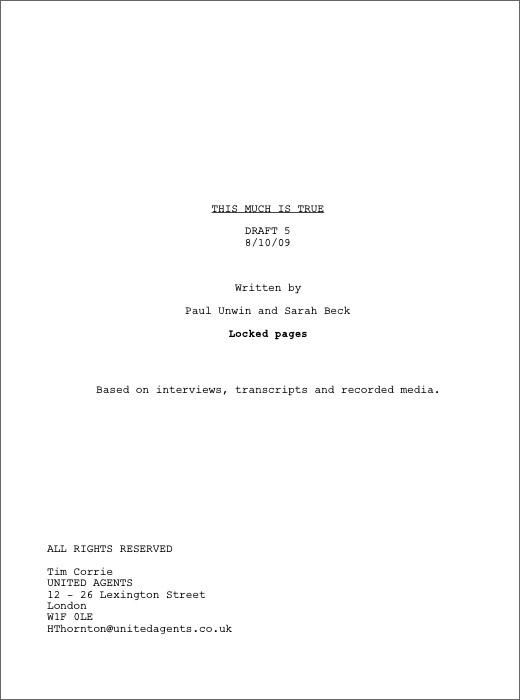 THIS MUCH IS TRUE was performed at THEATRE 503 in OCTOBER/NOVEMBER 2009. The script is fully protected by copyright and is on this site only for you to read. Any interest in it – amateur, educational, or professional – should be directed to UNITED AGENTS. See Contact page.
Click here to download the script, written by Paul Unwin and Sarah Beck.
Click here to see This Much Is True photo set.