"If you run from the police in Brazil, they shoot you. This is how we know he didn't run."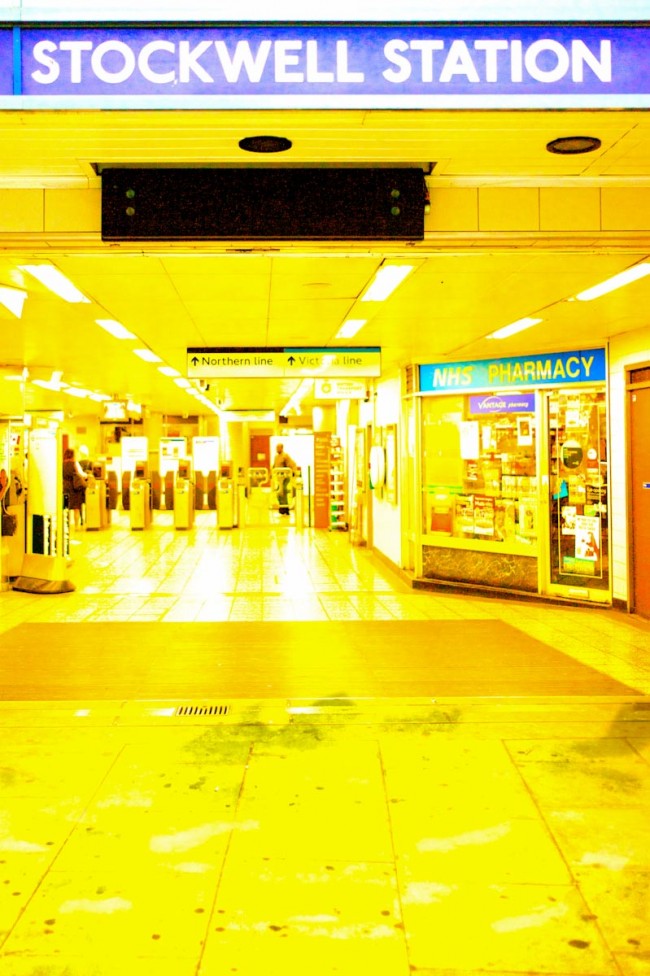 I and my co-writer Sarah Beck are interviewing Alex Pereira at his home in Croydon. He is a passionate, engaging man who loses his smile as the memory of what happened to his cousin, Jean Charles De Menezes, becomes focussed in his mind. Angry, he is unsettling. Two weeks earlier, we interviewed another cousin, Vivian Figueiredo, in a pub near Stockwell tube. Strikingly different – she shared a flat with Jean Charles – she is bubbly and yet again when she recalls what happened, what they went through, she hardens. "What happened to us," said another cousin Patrica da Silva Armani, "is not normal."
I have been fascinated by how an innocent man was shot ever since the morning of the 22nd of July, 2005. I live in Stockwell and was walking to the Underground when I saw several cars stopped and sensed that something terrible had happened.
Suicide bombers had killed fifty-two people two weeks before and the previous day, four more bombers had attacked the transport system. When their bombs had failed, they ran off, triggering, to quote a senior policeman, 'a full-on manhunt'.
If, I thought, another terrorist attack had been foiled, the shooting seemed to make sense. In fact, by the middle of that morning, Metropolitan Police Commissioner Ian Blair – a voice of calm through the previous two frightening weeks – was on TV saying it was part of the ongoing anti-terrorist activity. That and the impression that the dead man had run when challenged, jumped the barrier and been wearing a padded jacket made his death tragic but understandable.
Except that none of it was true. Now, more than four years later and with a permanent memorial being erected at Stockwell Station, it is possible to be clear about what happened. Many people remain devastated – Jean Charles's family and friends, those that witnessed the carnage and, I know, some of the police involved. Official processes aside, the tragedy has been the subject of TV documentaries, mad paranoid video-blogs on YouTube, excellent plays – notably STOCKWELL at the Landor pub – and at least one movie. Some are adamant that an SAS kill squad shot Jean Charles; others are convinced he brought the disaster on himself.
THIS MUCH IS TRUE shows how the tragedy happened and how the truth became distorted, buried and appropriated. We spoke to anyone who would talk. Alongside the family, we interviewed the Justice for Jean campaigners, the lawyers and the family's QC, Michael Mansfield. We had lengthy interviews with Andy Hayman, Brian Paddick and other senior cops. We talked to experts in trauma, a young Asian who was terrified whenever he went out, particularly if he had a rucksack and a Canadian grandmother. Everyone's story changed ours.
Jean Charles's death is as shocking as it is simple. He emerged from a block of flats that had been connected hours earlier to one of the missing men. He walked passed a car registered to the missing man, got on a bus, tried to join the tube at Brixton but, finding it closed, went on to Stockwell. There, he picked up a Metro newspaper, used his oyster card to go through the barrier and sat peacefully on the Northern Line train. He was never identified positively as being the missing man, nor had anyone reported that he was carrying a bomb. However, when one of the many plain-clothes men who had been tailing him saw two armed police on the platform, he pointed Jean Charles out to them. Jean Charles stood and was immediately grabbed by another surveillance man who, having seen the firearms officers arrive, became convinced that they knew more about the man he had been following than he did. This, in turn, convinced the armed officers that Jean Charles was a suicide bomber. Held by the surveillance officer, his head was forced down towards the train's seat and he was shot eight times in the head and shoulder. One gun jammed half way through but the armed officer cleared his blockage before resuming firing. From the shooters – who had never seen Jean Charles before – arriving on the platform to his lying dead was only a matter of seconds.
This nightmare of misread signals, missed opportunities and crap identification has been described as 'the fog of war' and, of course, countless hundreds of innocent people have been killed without meaning since Jean Charles died. However, what happened to Jean Charles represents something bigger.
Jean Charles was working in London, like his cousins and friends, to make money to escape the relative poverty of his life in rural Brazil. He was, by all accounts, bright and pro-active and had introduced many of these people to life in London. They work hard – he was an electrician but worked nights in a restaurant washing up. Alex studies, cleans a school and delivers pizzas in the evening. Vivien is an au pair. In short, they are part of the underclass that makes London life work.
Once Jean Charles was dead, his family were forced to fight for justice. His ID was found on his body moments after he was killed but the family knew nothing for twenty-four hours. Once told, they were taken to Greenwich to identify the corpse and then to a hotel in Kingston where they were bombarded by the press.
The institutions not only failed Jean Charles but continued, after he was dead, to fail the family. Blair's TV statement that morning seems driven by an instinctive reaction: this can't be happening, particularly with four failed bombers on the run. The policemen who led the pathologist through Jean Charles's last moments were arguably reiterating what they had been told by witnesses and, quite possibly, seen on Sky TV. However, it resulted in the first official report on Jean Charles's death including the 'fact' that he jumped the barrier.
This failure became more significant as the case went on. Having been kept from the evidence for a week, the Independent Police Complaints Commission began its investigation. However, had it not been for a Canadian secretary, Lana Vandernberghe, leaking material, there may have been a neutered enquiry. The IPCC's two reports queried procedure and rebuked one officer – Andy Hayman – for his handling of events in the days after the shooting. It questions management on the morning but leaves the responsibility amorphous.
As the family and the campaign increased their demands for justice, the IPCC was followed by a health-and-safety trial that proved the Metropolitan Police had failed in their duty of care to Jean Charles (one of the great legal understatements of all times).
During this trial, there was a drip of negative information – a small amount of cocaine had been in found in Jean Charles's blood, his immigration status was questioned, and he was briefly associated with a rape case until a DNA test cleared him absolutely. The jury at the Old Bailey – who heard nothing from anyone directly involved in the shooting – ruled that Commander Cressida Dick, who ran the operation, should bare no criticism.
As the years passed, it became thinkable that no one was going to take responsibility for Jean Charles's death. Mike Mansfield is clear why the shooters could not be prosecuted: unless it could be proven that they shot Jean Charles knowing he was NOT a suicide bomber, they were acting within the law on self-defence and an open verdict was appropriate. As the inquest drew to a close last year, the coroner limited the jury's options to a lawful killing or an open verdict.
The family were left protesting by simply revealing t-shirts demanding UNLAWFUL KILLING, THE JURY'S RIGHT TO DECIDE. It was as emotional as it was impotent. For all the procedural soul searching, it remains that an entirely innocent man was shot by the police simply because he had dark skin and had the bad luck to live in a block of flats that was 'a full-on bandit address'.
More significantly, though, the police who shot him operated an unannounced shoot-to-kill policy that morning. Other than misreading the surveillance man grabbing Jean Charles, they had no evidence that he was a suicide bomber who could only be stopped by a lethal shot; they fired nonetheless.
Jean Charles's death is therefore more than just another life lost to terrorism. It was a consequence of a unique moment in our history but it is one we failed; the police failed Jean Charles on the day and the institutions have failed his memory. We live in an increasingly complicated society with more and more divergent pressures. Situations like those on the 22nd of July 2005 will, inevitably, happen again. How the police, our police, and the justice system – our justice system – responds is the challenge we are left with. The police we interviewed were open – no one went to work intending to see an innocent man shot down and all are appalled by what happened.
Jean Charles loved Britain. Part of his legacy is a pick-up truck in Gonzaga that he covered in English flag stickers. He respected the British police. His cousin Alex, towards the end of our interview, talked about the difference between Brazilians and the British. He grinned mischievously as he described how in Brazil people would look out for each other, while in Britain they will make a point of avoiding each other. And then he asked, "How long can you go on doing that?"
—
Press piece by Paul Unwin, October 2009, written to accompany the opening of THIS MUCH IS TRUE, the play he co-wrote with Sarah Beck.