Paul Unwin is an established writer, director and producer working in theatre, TV and film.
His current projects include TRUTH – a TV series – co-written with Peter Straughan, THE PROMISE – a play – that is being directed by Sarah Frankcom at the Old Vic in 2020, THIS HOUSE IS HAUNTED – a play – with Fiery Angel and WITHOUT BORDERS – a TV series – co-written with Jeremy Brock with Black Box TV.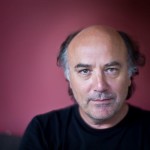 With Jeremy, he co-created the world's longest running medical drama, CASUALTY. His short film SYRUP was nominated for an Oscar and won the Jury Prize at Cannes. He directed a multi award-winning film about the indigenous struggle in northern Canada: ELIJAH.
In theatre, Paul worked closely with Arthur Miller on European premieres of his plays and has directed at the National Theatre, the Royal Court, the Manchester Royal Exchange and the Gate Theatre, Dublin. His artistic directorship of the Bristol Old Vic was a remarkable period and launched the careers of several of Britain's foremost actors and directors.
Paul has directed extensively in TV including FIVE LITTLE PIGS (POIROT), MESSIAH and recently, COMBAT HOSPITAL, SHAMELESS and BREATHLESS.
His series BREATHLESS screened on ITV in Autumn 2013 and in the US in 2014.
Buy the box set…
VARIETY review here.
A press folder of reviews is here…
In 2015, he wrote and directed a two-parter to open CASUALTY's 30th Season: A CHILD'S HEART. In 2017 he wrote the CASUALTY EPISODE – ONE SHOT – an episode that was filmed in one shot, without edits.
Paul is also a published photographer and is involved in several photography projects.
He is an active member of Directors UK, the organisation that represents all directors working with the moving image in the UK.
The SO FAR PRODUCTIONS site not only includes details of Paul's work in theatre, TV and film but also his other writing and photography.